Avian Sculptures
Vintage textiles, trims, and findings, collected over decades, are spun into a magical array of avian creatures.
Starting with a wire armature, the sculptures are built from the ground up by Stacia Lang. A fascination with the world of birds has led her to craft an enchanting world of her own, using the materials she loves.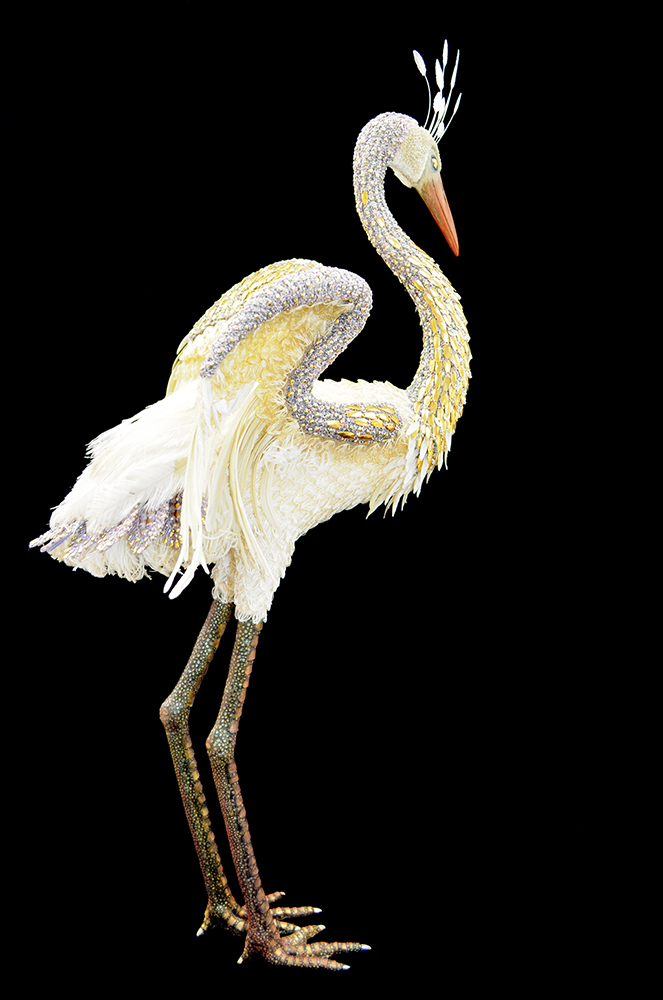 "The Magical Crane" was constructed using a base of armature wire. Layers of papier-mâché, felt, and batting flesh out the body, and give shape to the bird. The face and head were sculpted from Magic Sculpt, and glass eyes were mounted. Legs are covered in leather, and the body is covered in vintage horsehair trim and other materials. The "chain mail" armor is made from vintage fabric and embellished with Swarovski crystals and gold findings. Flight feathers are crafted with layers of silk organza over wire, with several real feathers incorporated throughout.